Just discovered this great video that will explain the Value Stream Mapping Symbols to use.
By using these icons you will be understood everywhere.
Value Stream Map Symbols is also called VSM symbols or VSM Icons
The most used value stream symbols are:
Customers
MRP
Process Box
Data Box
Material Flow
Inventory
Information Flow
If you want to go further, here there is my multimedia guide on VSM.
Where to find the list of VSM Symbols.
It s recognized that the book that gives the standard of the symbols is
"Learning to See" by Mike Rother.
There you can find the VSM standard Symbols explained
and summarized at the end of the book.
Value Stream Map symbols in software.
The library of the VSM icons is available in the
commercial Microsoft software named VISIO.
Here how the symbols are represented.
Customer/Supplier
This icon is used to describe who is the customer and the customer request.
The same symbol is used to sketch the supplier.
The Process Box
This symbol is used with the name of the process written on the top.
The Data Box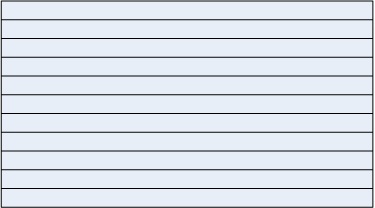 This is a simple table where the relevant information is written
related to the process box.
Inventory
It a simple triangle where the inventory expressed in pieces
is noted on the VSM between the process boxes.
Transportation Symbol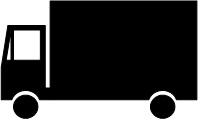 Here you see a truck, but the transportation symbols have to represent
how the material is carried: Airplane, Ship, Van, etc.
Push Arrow

This is a symbol that expresses how the material is moved between process boxes.
Push means that process 1 produce goods regardless of the request of process 2.
FIFO Lane
FIFO means First In First Out (FIFO).
This means that the first material that enters into the lane
is the first that is processed.
In other words, the oldest is always processed.
Conclusions
I just gave an overview of the most common VSM Symbols related to material flow.
There are other symbols related to the information flow I will treat in another post.
Here you can download an Excel with all the Value Stream Map Symbols.